CONSTRUÇÃO EXHIBITION//
AN EXHIBITION OF PAINTINGS BY TÚLIO PINTO AND FÁBIO MERKER
THE SHADOW HOUSE, CAMDEN, LONDON, N1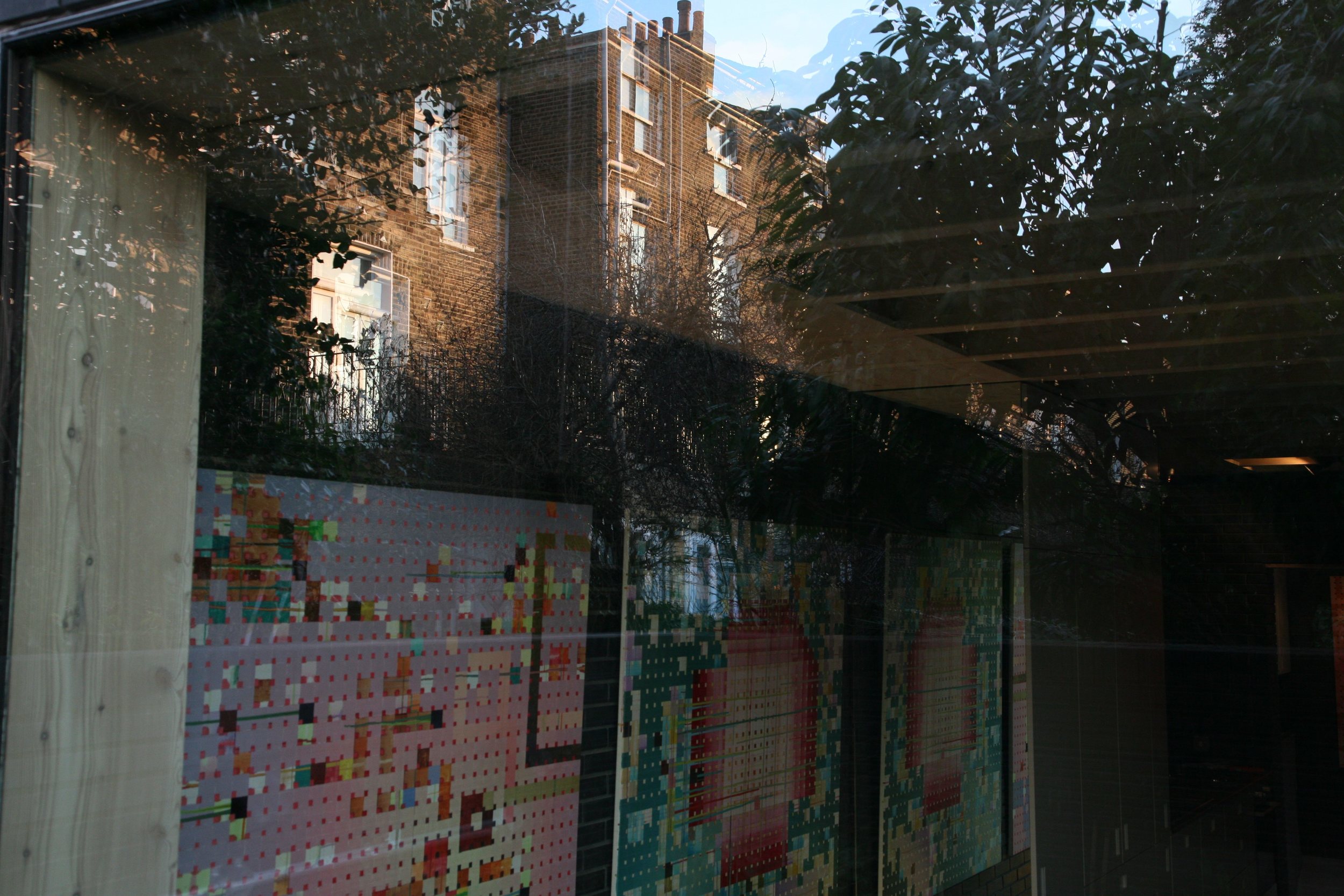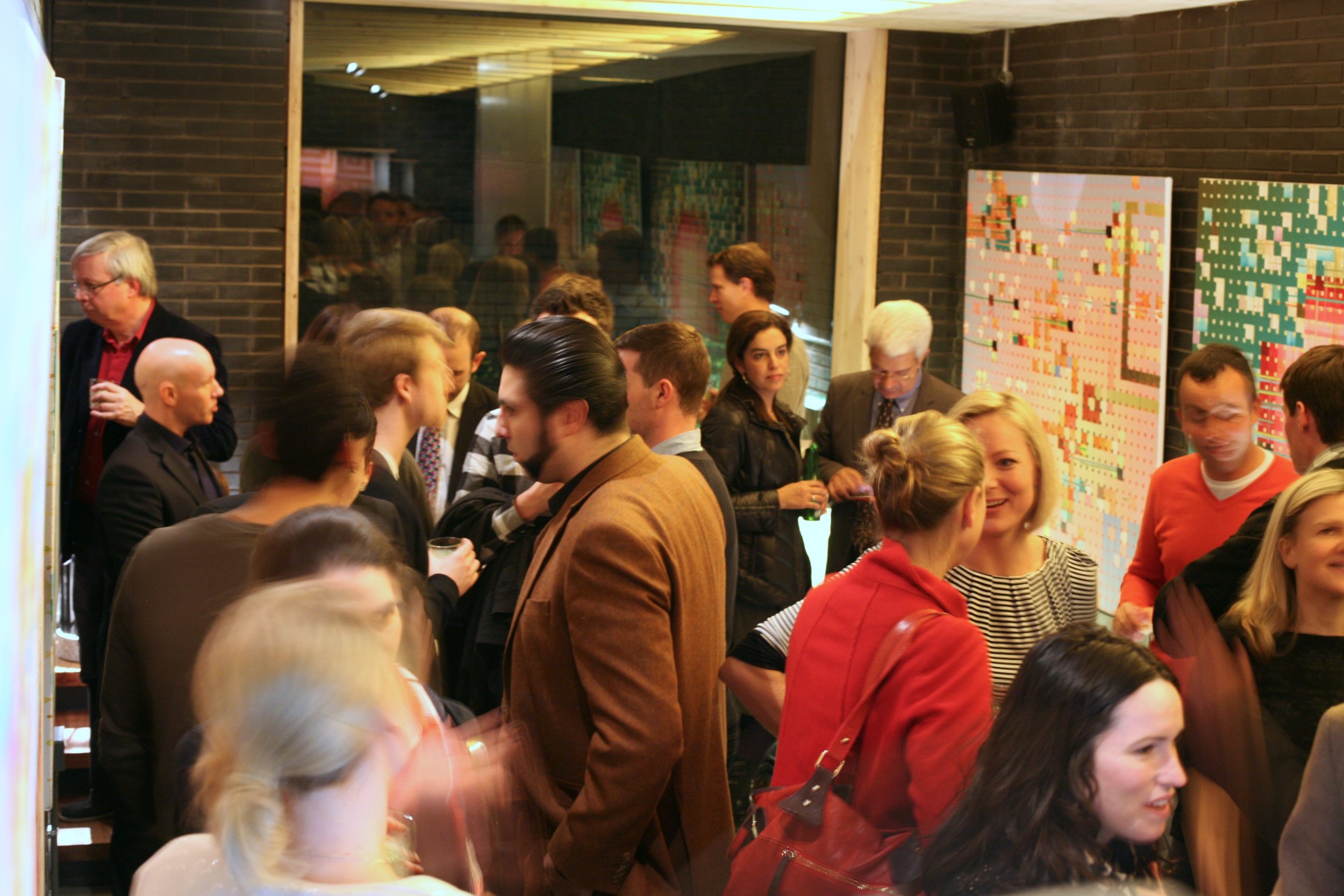 NH Contemporary curated an exhibition of work by Brazilian artists, Tulio Pinto and Fabio Merker, who were showing in London for the first time. The large acrylic on canvas paintings were exhibited in a private new build house in Camden under the theme of 'Construction' as the exhibition marked the opening of the award winning designer home, The Shadow House.
Fabio Merker's canvases mock Brazil's Order and Progress motto by illustrating Order and Chaos in the dripping paint escaping from its designated grid design. Tulio Pinto's work despite being less geometric still carries the construction theme in it's architectural spacial awareness and references to interior space.
The exhibition was a collaboration with British architects Liddicoat & Goldhill whose award winning practice designed, built and developed the new build private house in Camden, North London. NH teamed up with L&G to host the exhibition at The Shadow House, a newly completed project that was ready to open its doors to the public during the exhibition.